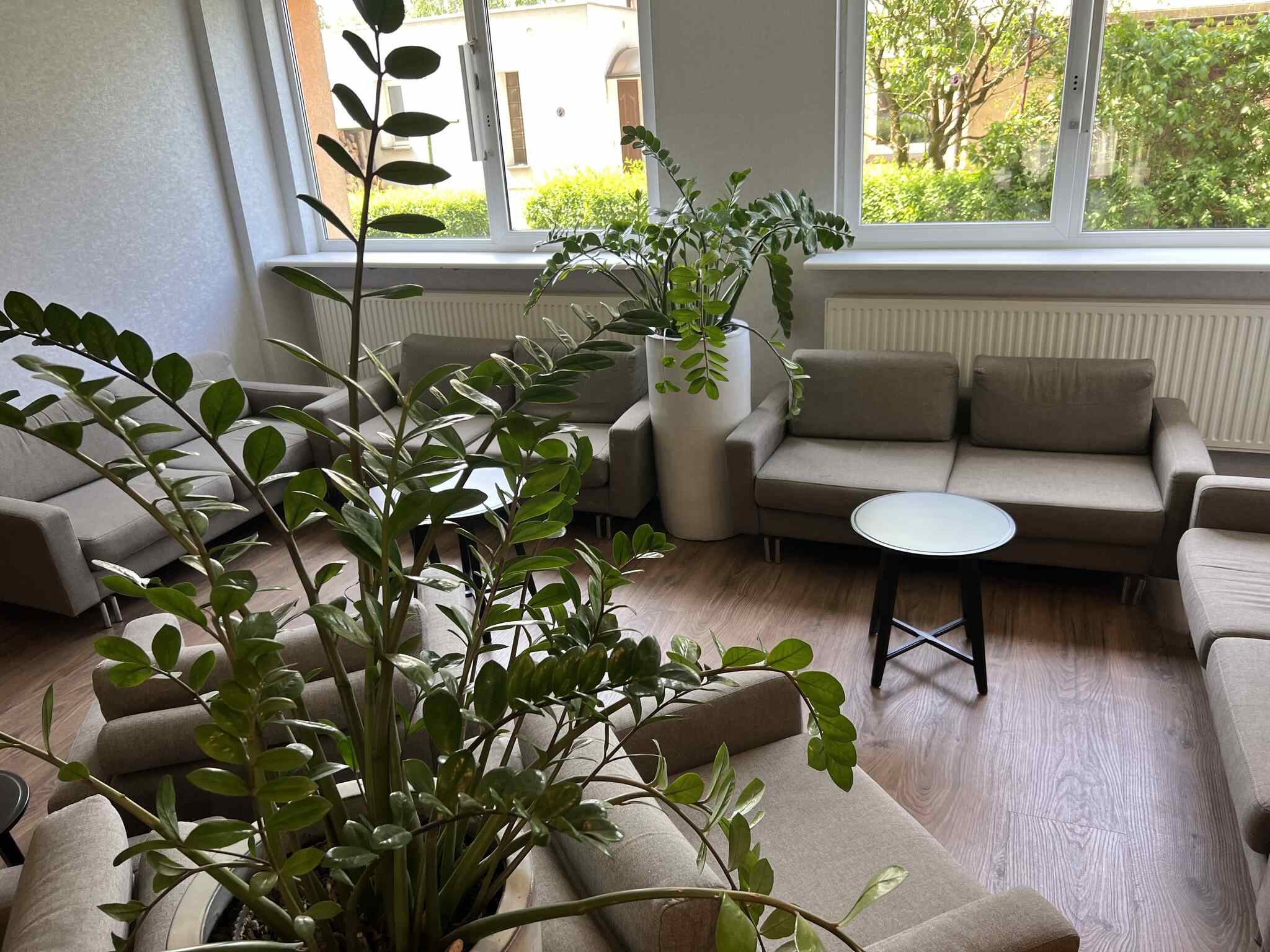 Witamy w Płonia Resort Szczecin
Funkcjonalny obiekt zlokalizowany na prawym brzegu Szczecina - PŁONI, 30 minut od lotniska w Goleniowie, przy międzynarodowej trasie E3 (Berlin-Świnoujście), 25 km od przejścia granicznego w Kołbaskowie, 5 km od szlaków turystycznych w Buczynowych Wąwozach rezerwat i 11 km od jeziora Szmaragdowego. Oferujemy duży, płatny, monitorowany parking.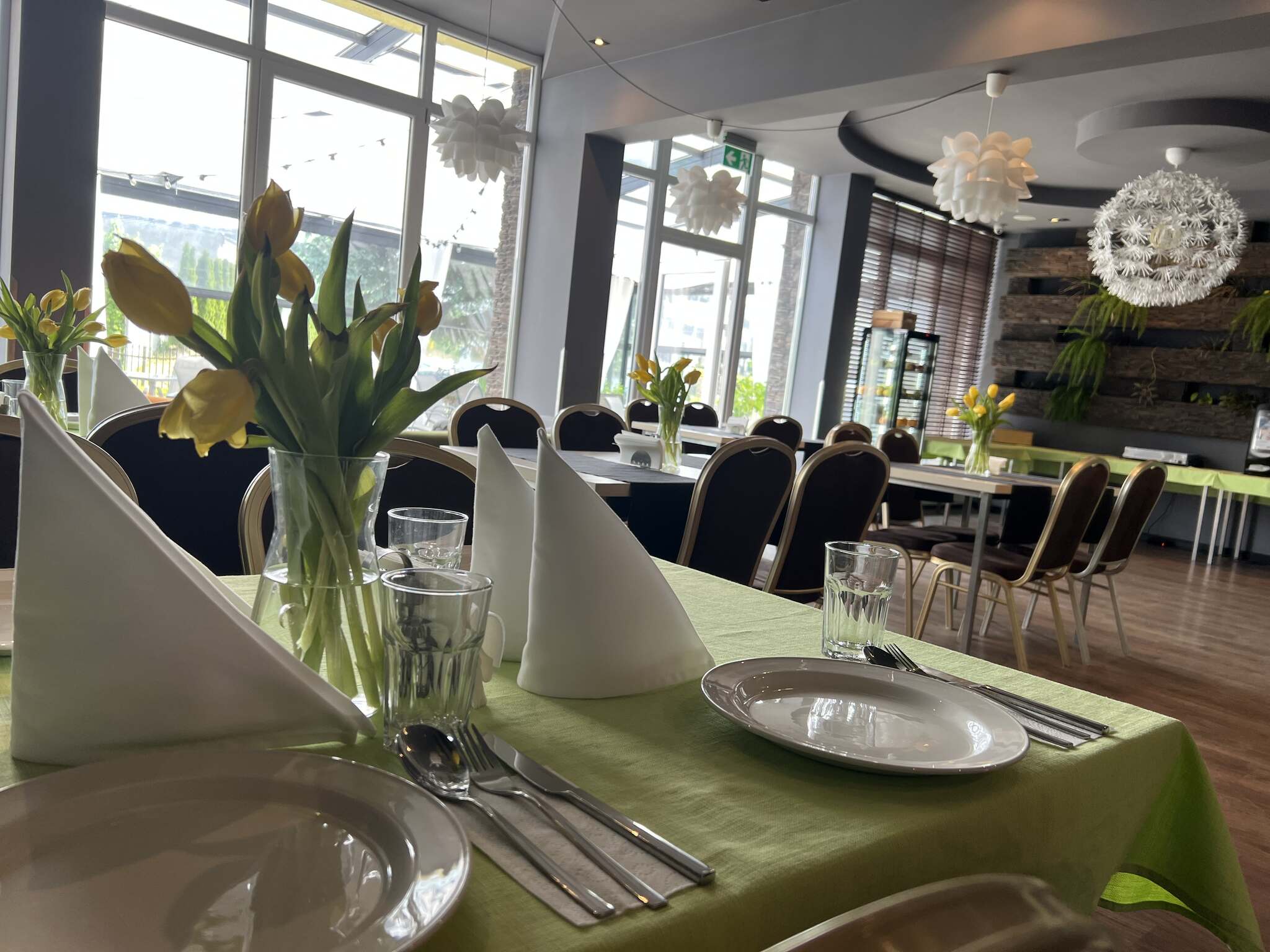 Zielono mi
Kuchnia słynie z własnej produkcji i unika półśrodków. Restauracja oferuje pyszne, obfite śniadania, obiady/obiady a'la carte, wspaniałe desery, wyśmienitą kawę, świeżo wyciskane soki i wiele więcej, aby spróbować ugościć Państwa w klimatycznej i kameralnej restauracji czynnej w godzinach 6-22
Oferta
Apartamenty, pokoje 1-2 osobowe z łazienkami, studia 1-2 osobowe, pokoje przystosowane dla osób niepełnosprawnych
Frequently asked questions
How to get to the Płonia Resort?
Direct access to the facility is possible, among others, by means of public transport from the city center, railway and bus stations.
What attractions can be found within the Płonia Resort?
Płonia Resort is an easy access to cultural monuments and tourist attractions. The city tourist trail and the golden trail with cycle paths will allow you to discover the charms of Szczecin its history as well as magical and mysterious places.
During your stay, we invite you to the beautiful Beech Forest with the Szmaragdowe lake, called the Green Lungs of Szczecin, for hiking and biking tours. Water sports enthusiasts are invited to the fourth largest lake in Poland – Lake Dąbie located 8 km from the hotel. At a distance of about 20 m there is a designated recreational area with a place for a bonfire.
More on: it's worth seeing Szczecin
Is there a parking lot on the premises?
Yes, there is a monitored car park at Płonia Resort. Please contact us for price list at (+48) 91 462 12 21.
What time does the restaurant operate?
Our guests are invited to breakfast and lunch from 6:00 to 22:00, with a break from 12:00 to 17:00.
What is the cost of renting a conference room?
Conference room – 80 PLN for 1 hour. A detailed price list of our facility can be found here.
Are there special offers for groups and residents?
Yes, our facility guarantees lower prices for tourist groups, employee groups and residents. Details about promotions and special offers can be found here.
If you are looking for a place to stay in Szczecin – we encourage you to use the contact form below and to book a room in our facility. Reservations at the Płonia Resort can also be made by contacting the reception or sending an e-mail to the address plonia@arka-mega.pl.
Arka Medical Spa Spółka Komandytowa
ul. Złota 61/100
00-819 Warsaw
NIP: 5272836778
REGON: 369413360
Phone:
(+48) 91 462 12 21
(+48) 503 008 006
Location:
ul. Uczniowska 3
70-893 Szczecin, Poland
Hotel ★ Płonia
ul. Uczniowska 3
70-893 Szczecin